Dribbling is one of the most important skills in soccer. Regardless of the position you play, dribbling is the key to soccer greatness. Hence, it demands lots of practice, hard work, and creativity.
In order to improve your soccer dribbling skills, you need to learn from the best. Since it's pretty unlikely that you can get Messi to coach you, it's good to start thinking about alternatives. Below, you will find useful tips on how to improve your soccer dribbling skills, according to several experienced, professional coaches.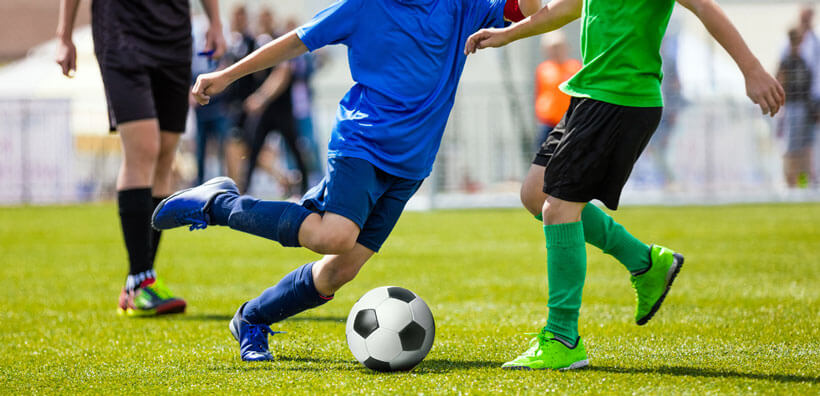 Guardians Of The Goal
The beauty of dribbling lies in the fact that it's not reserved for strikers and attackers only. On the contrary, the best defensive players such as the one and only Fabio Cannavaro or Real Madrid's Sergio Ramos are masters of dribbling. Therefore, persistent defenders, you should definitely work on your dribbling skills as well.
The box and the goal depend on you, so the more skillful you are, the better. You can start with working on your first touch. Try using a wall as your opponent and practice on cutting fast passes. You may also want to learn how to receive the ball and calm it down. If you need some tutorials about training against a wall, check out Wall Work Warrior from Renegade Soccer Training.
Moreover, you'll need some extra tricks to leave attackers of the opposing team helpless while you're stealing the ball and galloping toward their goal. Cones can be of great help for this kind of dribbling training in case you prefer to practice alone. Line them up and exercise twists, inside cuts, double steps, anything that crosses your mind. And don't forget to use both of your feet, inside and out. Touch the ball as often as possible and work on softening your touch. When you learn to calm the ball and make it follow your pace, any dribbling maneuver will be a piece of cake.
This Is Sparta!
Dear attackers, if you want it, you have to fight for it. Yes, the goal, the victory, the opportunity to become the most valuable player on the team. If you want to improve your dribbling skills, you have to train hard. You need to work on your speed, endurance, ball control, and footwork, as well as on your mindset.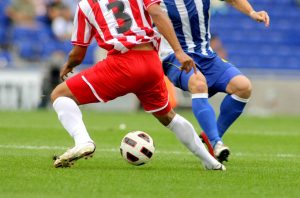 In order to boost your dribbling skills, you need to include mental practice in your regular training too. First of all, you have to build up your confidence and the easiest way to do that is to practice. Train regularly and train hard and don't be afraid of the competition. You may fail at first, but if you keep trying, that sneaky defender will stay far behind eating your dust. When you develop a winning mindset, you can keep working on your footwork and stamina.
Strength and speed are as important as great moves when it comes to dribbling. Therefore, work on your reflexes and train with partners. Level up your precision and put some rhythm in your game. It's like dancing and you need to learn how to dance properly instead of stepping on your partner's feet. You have to dribble skillfully, not barbarically. However, a bit of aggressiveness is recommended, as dominance is a characteristic every true leader should have. Bottom line, be smart, strong, creative and dominant and you'll become a master of dribbling in no time!