Professional Soccer Coaching Review
To shape and develop young soccer players into prosperous future players, you need the right training methodology supported by proper technological aids. Soccer has evolved and to keep up with the competition and high demands of the game, you need a new approach to coaching that does not rely on the same techniques and methods that you have been using so far.
Your training methodology should not only focus on known drills and exercises but also on the psychological aspect of coaching, based on neurological and sports science. This is where Professional Soccer Coaching (PSC) steps in.
The PSC project offers you access to coaching materials and information gathered by coaching experts in the form of an interactive library. PSC is used by many professionals from the soccer industry to boost their coaching and training strategies. It contains materials collected from UEFA, FA, USSF coaches and trainers from some of the most famous soccer coaching schools all over the world, all in one place.
If you recognize the importance of introducing innovative methods into your coaching strategy and want to find out how the PSC responsive platform can help you, continue reading this Professional Soccer Coaching review.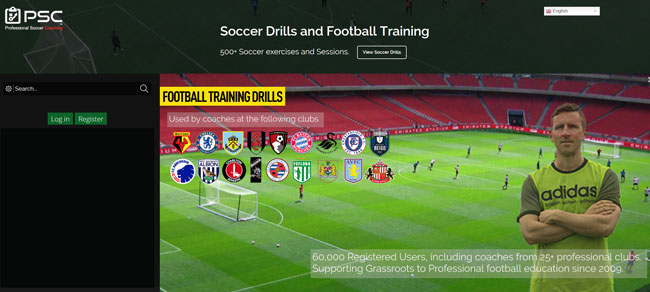 Why Choose Professional Soccer Coaching
Are you searching for a way to improve your coaching abilities and expand your knowledge? Do you want to find a more creative approach to doing drills and exercises? Are you interested in how professional coaches lead their training sessions?
Available for desktop, tablet, and mobile users, Professional Soccer Coaching is a compilation of contemporary soccer coaching techniques and exercises provided and inspired by experienced coaching staff like Jose Mariniho and Van Gaal.
The collected materials include video and PDF formats, tactical tutorials, and articles and visual aids in the form of graphs, diagrams, and accompanying instructions. The PSC library is used by professional club coaches from all over the globe working for world-famous clubs like Chelsea FC, Bayern Munich FC, Merida FC, Dallas City FC, Sydney FC, and many more.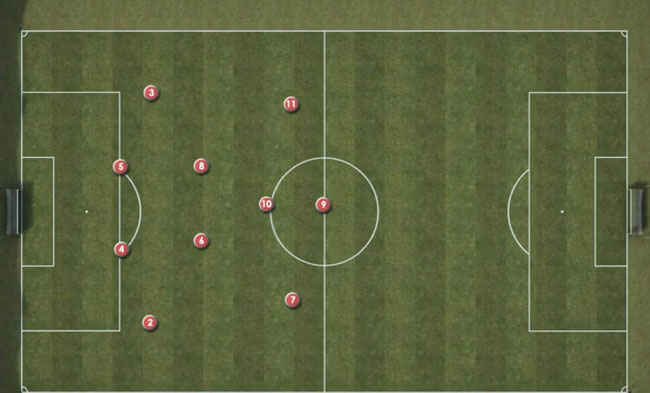 The founders and creators of PSC are active professional soccer coaches with sports science and physical education degrees and UEFA & USSF licenses. They are currently employed in U-23 level professional clubs and professional soccer academies. Their goal was to create the most extensive collection of coaching information for young and adult players derived from premium resources and available for everyone to use.
You can browse the library by categories or search for a specific training session, drill or exercise, level, strategy, etc. Registering on the platform is free, after which you can access your Training Center and view available sessions. To obtain unlimited access to all coaching resources, PSC charges a fee but offers different payment plans suitable for their clients' needs.
Besides flexible payment packages, PSC's offer includes 500+ soccer exercises and professional training sessions, high-resolution soccer drills, hours of tactical tutorials, detailed instructions provided by UEFA & USSF 'A' pro coaches, high-quality video sessions, graphically annotated videos, PDF formats, and an integrated training calendar that allows you to play, organize, and save your training sessions into folders for easier access.
In addition to the already impressive resources, PSC keeps up with modern approaches to soccer coaching and constantly adds new materials to its library.
Professional Soccer Coaching Offer Details
Like we previously mentioned in this Professional Soccer Coaching review, the idea behind the PSC project was to create the most extensive collection of coaching information for players of all ages and skillsets derived from premium resources and put together by a team of professional soccer coaches and trainers working in professional clubs and soccer academies.
The PSC digital platform offers a wide range of multimedia resources in the form of high-resolution soccer drills, videos, and PDF downloadable materials for both coaches and players, all easily accessible on any device.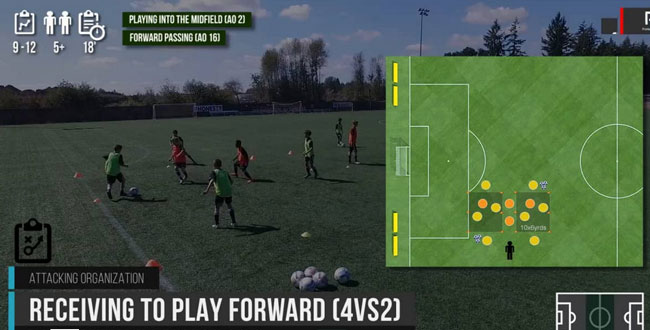 You can join the platform for free but to gain unlimited access to more than 400 training sessions adapted for all levels of coaching and various coaching tools, you can choose between three types of payment plans available, including Standard, Professional, and Club.
Standard is a monthly package for 1 person that offers access to 300+ professional sessions, video tutorials, and a training calendar for $19.99. The Professional package comes with full access to all PSC resources for 1 person for 1 year and it costs $69. The Club package allows up to 5 users in one year with full access to all training sessions, video tutorials, and multiple training calendars and it costs $249.
PSC also has an active and well-established social media network where you can connect with other coaches to exchange ideas and explore different coaching methodologies that could benefit both you and your players. In case you have any other questions about PSC and its offer, you can send your inquiry through a contact form on the website or call the phone number next to the contact form.
Pros
Contemporary approach to coaching that incorporates neurological & sports science into training sessions
500+ professional training sessions and exercises
Coaching resources provided by coaching experts working in professional clubs and soccer academies
Top-quality coaching materials in multimedia formats
Available on all devices
Free registration
Different payment plans suitable for everyone's needs
Cons
Confusing website
No refund policy
Bottom Line
Professional Soccer Coaching is a cross-media digital library with easy access to coaching information gathered and compiled by a team of soccer coaching experts working in professional teams and academies. Their goal was to focus on a modern approach to coaching that combines psychology with different aspects of coaching methodology to educate coaches who wish to expand their skills and help their players advance and play in the professional league. The platform is easy-to-use, mobile-friendly, and suitable for everyone's pocket, so we definitely recommend giving it a shot.