Train Effective Review
Almost every young boy who plays soccer dreams of one day becoming the #1 player in the world. If you have grown up watching some of the best soccer players make history with their teams, you have probably wondered what it takes to be where they are. One thing most soccer superstars have in common is that they started training from an early age, working with dedicated coaches who recognized their potential and pushed them to their limits.
Becoming number one is never easy and it is not a one-man job either. The idea of combining sport with technology and an experienced team of professionals was what inspired Nick Humphries to create Train Effective, a one-of-a-kind online soccer academy that provides learning resources from English Premiership League members and helps develop confidence in young players that can improve their chances of becoming successful in the future.
For a more detailed insight into Train Effective's unique offer, continue reading this thorough Train Effective review.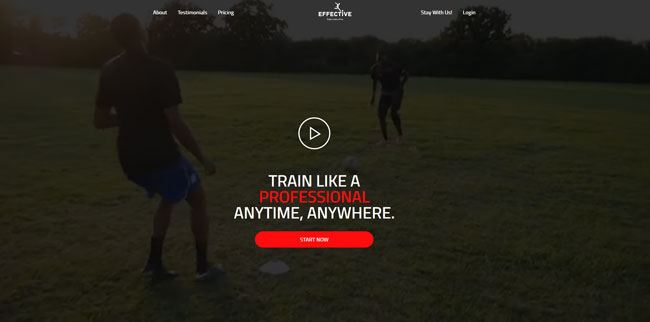 Why Choose Train Effective
To become a successful soccer player, it is important to get proper training from an early age and learn how to adopt the mindset of a winner. Raw talent alone is not enough if you are not willing to put in the effort and spend countless hours training on the field. Learning how to stay focused and work hard is what will eventually separate you from the competition. Train Effective is specifically created for young soccer players who are looking for a way to transition from an average to a high-level competitor.
It all started when Australian amateur soccer player Nick Humphries, the founder and creator of Train Effective, decided to play for a professional club in Europe. Along with training for many hours, Nick started working with UEFA B licensed coach and former professional soccer player John Moses whose unique approach to personal coaching and 10 years of experience in working with players of all ages helped Nick significantly enhance his performance and land a contract with a professional Hungarian club.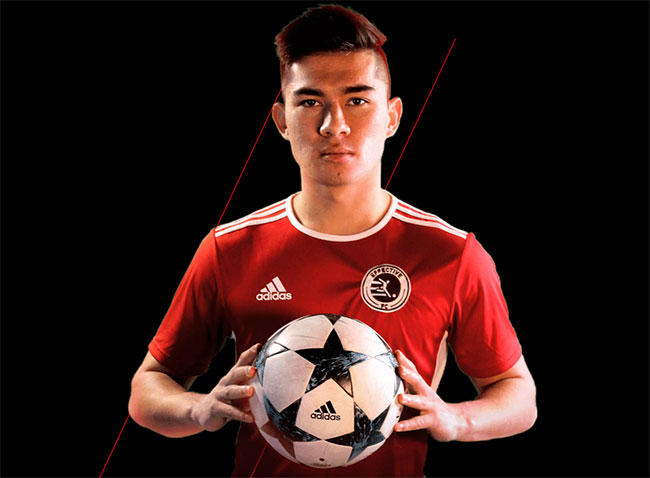 This successful partnership resulted in Nick founding Train Effective, an e-learning soccer academy that offers an individual approach to each training program and access to resources that were once only available to professional players and that include content and workout plans designed with the help of some of the biggest names in the soccer industry, including the already mentioned coach John Moses, performance & match analyst at UEFA Toom Cooper, performance analyst Stephen Corns, and English former professional soccer player Rio Ferdinand.
Train Effective's unique training program consists of 150 exercises and workouts customized for every skill set, an activity tracker to easily schedule your workouts and keep track of your progress, and a performance analysis training tool called Game Brain that can help you better understand how a professional player's mind works. Another thing that adds to the uniqueness of the Train Effective program is its in-residence experience that allows you to join other players across the globe in the Effective London house where you will have 2 daily 90-minute sessions with coach Moses, receive 1-on-1 mentoring and career advising, train in small groups, visit English Premier League matches, and enjoy nutritional meals. And to top it all off, Train Effective collaborates with scouts for English Premier League and other football league teams and each player in the in-residence program will be given a chance to earn a recommendation.
Train Effective Offer Details
Like we already mentioned in this Train Effective review, the entire training program is intended for young players and can be adjusted to every skill set. The Train Effective offer consists of two parts, an online and an in-residence training program, which are both highly beneficial for developing a proper mindset and helping each player reach their full potential. The Train Effective Academy packages include several different plans to choose from, depending on your personal preferences. According to the Train Effective website, you can opt for a 3-month plan for $71.99, a 6-month plan for $99.99 or a 12-month plan for $159.99. Each plan contains:
Video exercises & workouts
Game Brain videos
Drag-&-Drop Training Planner
Track & Earn XP points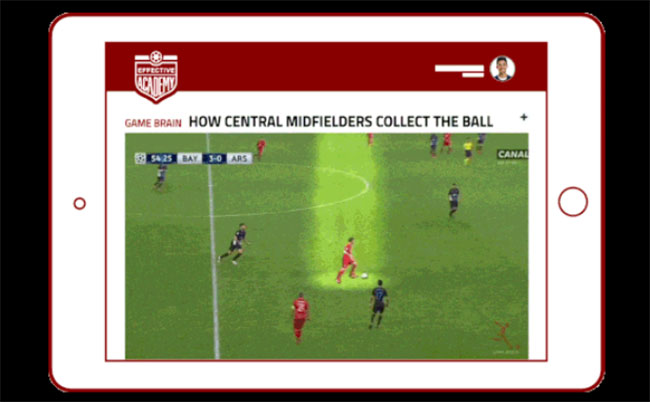 When you visit the Apple App Store, you will see that there are a few additional plan options, including:
Basic Yearly plan for $117.99
Pro Yearly plan for $194.99
Elite Quarterly plan for $144.99
Basic Quarterly plan for $41.99
Elite Yearly plan for $399.99
Monthly plan for $10.49
Annual plan for $78.99
Lifetime plan for $399.99
Train Effective even has a free workout option that you can try anywhere, for instance in your backyard, before deciding to make any final purchases.
The Train Effective app is available on iOS and Android and you can download it from the Apple App Store and Google Play Store and access it through your phone and tablet in over 45 countries in the world. The Train Effective website is also fully operational, meaning you can use all of its features on your mobile and tablet.
For the in-residence program, you can currently choose between four different plans, depending on the program duration and scheduled dates. At the moment, Train Effective offers a 1-week stay in February for £849, a 2-week stay in March for £1,695, a 4-week stay from June to July for £3,980, and a 3-week stay in August for £2,985. You get a 5% discount if you pay the total price in advance or you can pay 50% upfront and the rest of the price upon arrival.
Unfortunately, we could not find any information regarding refunds or a money-back guarantee.
Pros
Unique online soccer training program developed by professionals
Custom-built training programs
150 exercises and workouts customized for all skill levels
Pro tactical analysis that focuses on adopting a winning attitude
Online and in-residence experience
Multiple plan options to choose from
Opportunity to train personally with coach John Moses
Supported by world-famous former professional soccer player Rio Ferdinand
Cons
No refund or money-back guarantee
No customer support
Bottom Line
Train Effective gives you access to professional guidance and custom-designed training programs that can help enhance your soccer playing capabilities, teach you to think like a pro, and enable you to make educated decisions on the field. This exclusive e-learning soccer academy is supported by a team of world-renowned soccer exerts who are constantly working on adding new, high-quality content that can bring a myriad of benefits to young soccer enthusiasts who otherwise would not have the opportunity to grow and develop their skills and one day realize their dream of becoming #1 in the world.